RENATO MUSSUM: é melhor ser atropelado que... →
renatomussum: / os cegos carregam suas igrejas consigo as arquiteturas doidas de seus ossos de uma fortaleza e uma faca so lamina de homens que se fazem, sempre e dolorosos homens que se machucam contra seus proprios ossos // eu estou vestido com as roupas e as armas de borges para que meus inimigos tenham olhos
Personagens Fictícias e Heterónimos criados por... →
um velhote sacudido: Estão lembrados de uma seção... →
venceslaugama: Estão lembrados de uma seção (daqui mesmo) intitulada "Grandes nomes do Império"? Limpo de Abreu, Cansanção de Sinimbu, Francisco Jê Acaiaba de Montezuma e tal? Pois então. Chegou a hora dos Grandes Nomes da República Velha – um breve apanhado: Davi Campista, Pandiá Calógeras, Rivadávia Correia,…
Why You Never Truly Leave High School (NYmag) →
rabidchildstaysathome:  In 2005, the sociologist Koji Ueno looked at one of the largest samples of adolescents in the United States, and found that only 37 percent of their friendships were reciprocal—meaning that when respondents were asked to name their closest friends, the results were mutual only 37 percent of the time. One could argue that this heartbreaking statistic is just further proof...
~~poesia viva encarnada →
com~camadas
A woman whose husband's in prison always looks                                                     in the mirror, always. More than other women,                                she fears getting old. She wants the man she loves to like her still when he gets out, no matter                   if it's thirty years later. *** Nazim Hikmet, "Human Landscapes from my Country" trans. Randy...
a Terra Média é o País de Gales →
4 billion pixel image of Mount Everest →
olha q locao This makes the language hard to be learned of strangers; which yet the Jesuits learned to write and read: and I would all the Equivocators amongst them (that teach to illude oaths, and delude the World by their two-fold, two-forked, serpentine Equivocation in Mental reservations, and Verbal double-significations) were all there, learning the China language to convert Heathens, rather...
Menotti soube que eu tava a malhar e quis me... →
feliz 2013
"A person should be buried only half a meter, or two feet, below the surface...."
– Friedensreich Hundertwasser (via felicefawn) Passei minha infância a dizer isso — queria que fosse um pé de maracujá (que eu achava q era igual macieira), e que colhessem os maracujás e fizessem suco, que eu adorava suco de maracujá; e que bebessem, e que isso fosse uma espécie de comunhão,...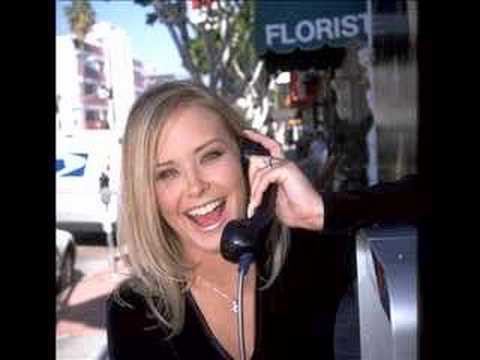 Watch
calciumatlantic: videohall: If children wrote the movie scripts > Dude, she's serious. > What a polite and patient young gentleman. > The guy who did the acting for the little girls voice was great. > I can't stop watching any of the videos! hoooooreee chet, this is cute
You see this all the time with blogs that fight against radical feminism. They self-identify as victims, and get the narcissistic contagion dynamic that Vaknin describes of. Then they dedicate all their time to studying the evils of radical feminism and end up behaving like the exact radical people they decry. For example, I notice on any blog that obsesses over female shaming language and...
"No Google, jovem relata que viu o pior da... →
rabidchildstaysathome: ques manchete linda! Um depoimento publicado nesta semana pelo site BuzzFeed vem dando o que falar. Um jovem conta que passou um ano a serviço do Google vasculhando imagens de pornografia infantil, pessoas decapitadas, tortura e outras cenas chocantes. A experiência foi tão traumática que ele acabou no psiquiatra. (…) Quando alguém denuncia uma dessas fotos, uma pessoa...
CIL online →
—link do link (prefiro assim)
Losing One's Head: A Frustrating Search for the... →
rabidchildstaysathome: [T]he eyelids and lips of the guillotined man worked in irregularly rhythmic contractions for about five or six seconds. [After several seconds], the spasmodic movements ceased…It was then that I called in a strong, sharp voice: "Languille!" I saw the eyelids slowly lift up, without any spasmodic contractions – I insist advisedly on this peculiarity – but with an even...
"Society is afraid of alonedom, like lonely hearts are wasting away in basements,..."
– Tanya Davis (How to be alone)
gosto deste trechinho
For all these reasons, private and publick, put together,—my father was for having the man-midwife by all means,—my mother, by no means. My father begg'd and intreated, she would for once recede from her prerogative in this matter, and suffer him to choose for her;—my mother, on the contrary, insisted upon her privilege in this matter, to choose for herself,—and have no mortal's help...